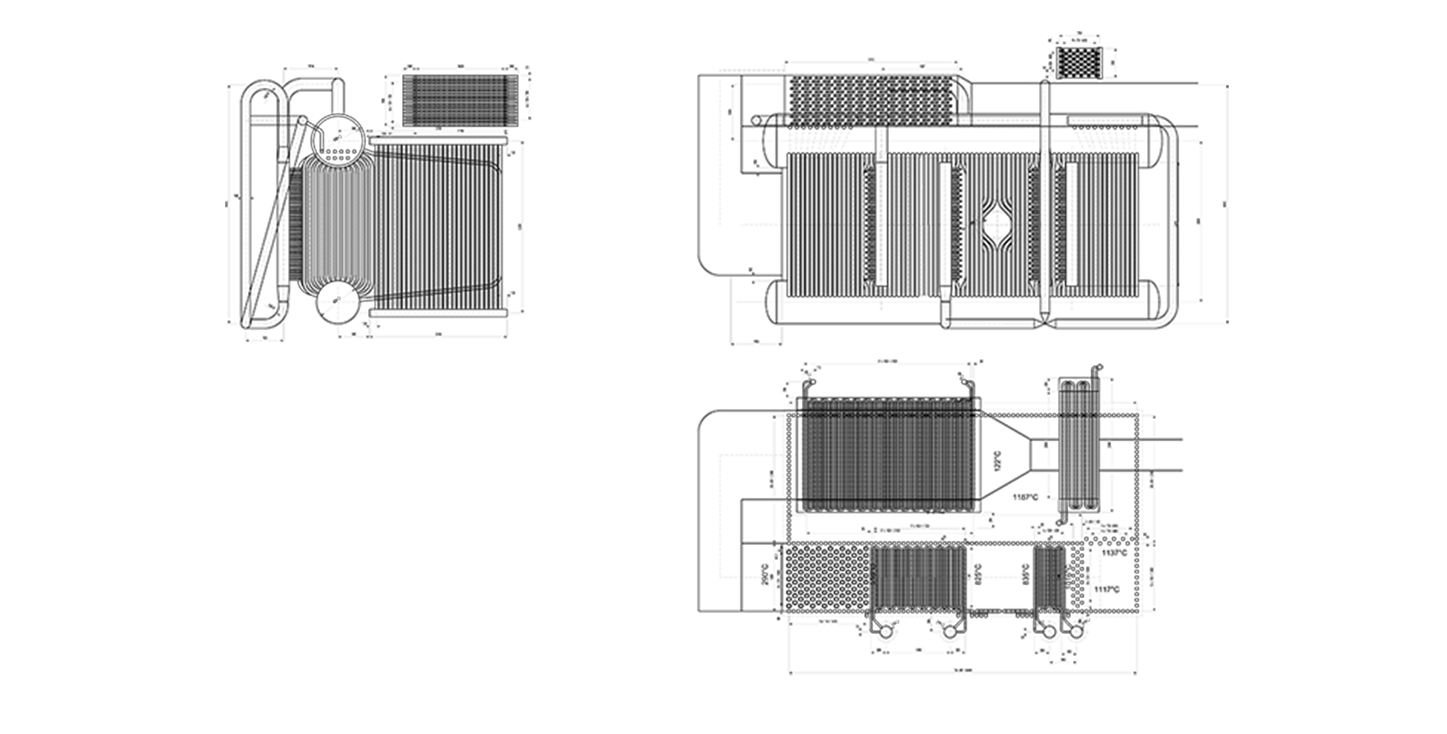 Project: Design and manufacture of steam boiler, Považský cukor a.s.
Development, design and manufacture of pressure elements of a steam boiler with steam output 20 t/h, exit pressure of 38 bar g and superheated steam temperature 445°C for the end customer Považský cukor a.s. The steam boiler is a single pressure, bi-drum boiler with conversion of natural gas, preheating of combustion air using feedwater, recirculation of flue and steam condenser in the boiler body, where the nominal superheating of the steam is already achieved upon 50% of steam output. The steam boiler is proposed with an efficiency of 94.9%, the parameters of which were confirmed as part of the warranty test and during operation.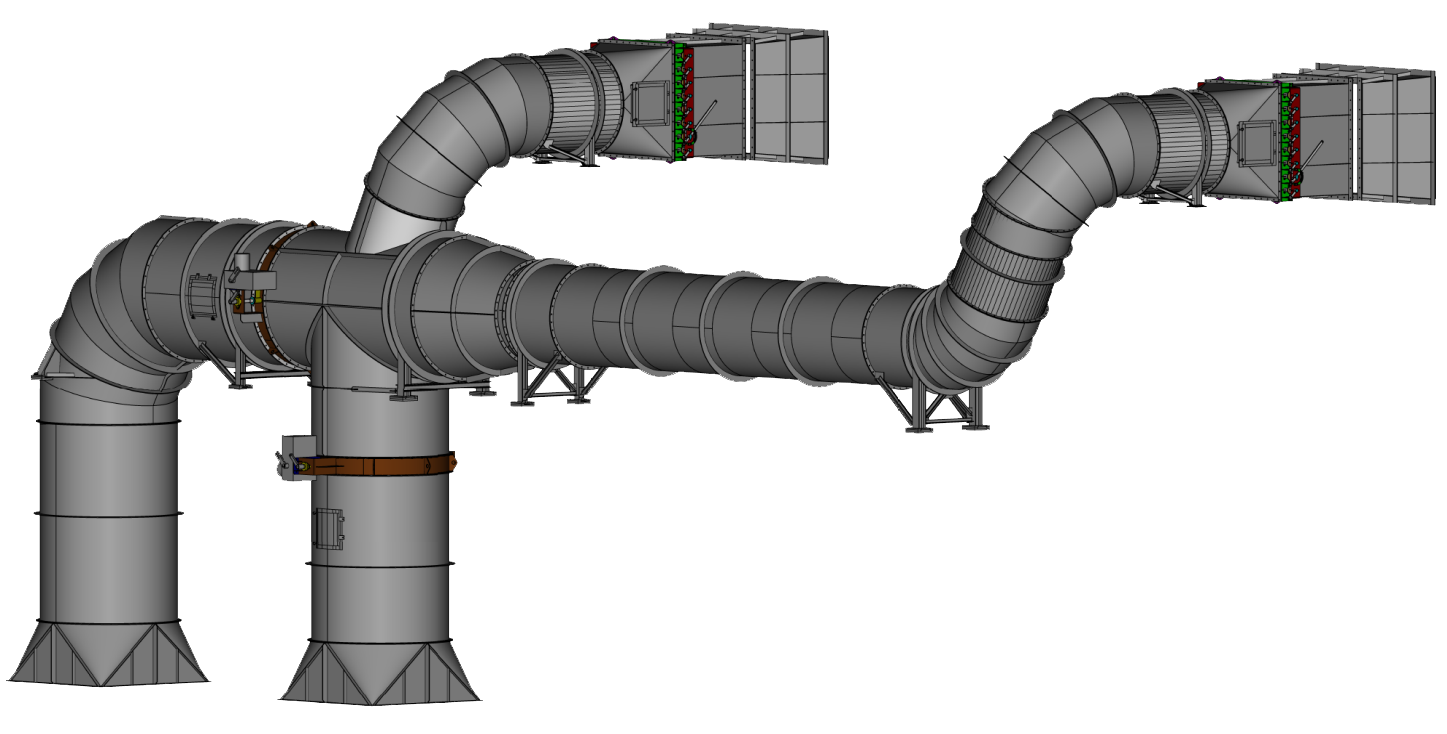 Project: Design and construction documentation of air conduits of a regenerative boiler, Bukocel a.s.
The development, design and construction documentation for reconstructing the combustion air supply to the combustion chamber of a regenerative boiler with steam output of 75 t/h for the end client Bukocel, a.s. Reconstruction of the air conduits comprised supplementing secondary nozzles to the combustion chamber, thereby improving the combustion process and flue temperature management in the vertical intersection. The scope of the order includes design of new conduit routes for primary, secondary and tertiary combustion air, including supply to ignition and stabilisation burners of the regenerative boiler.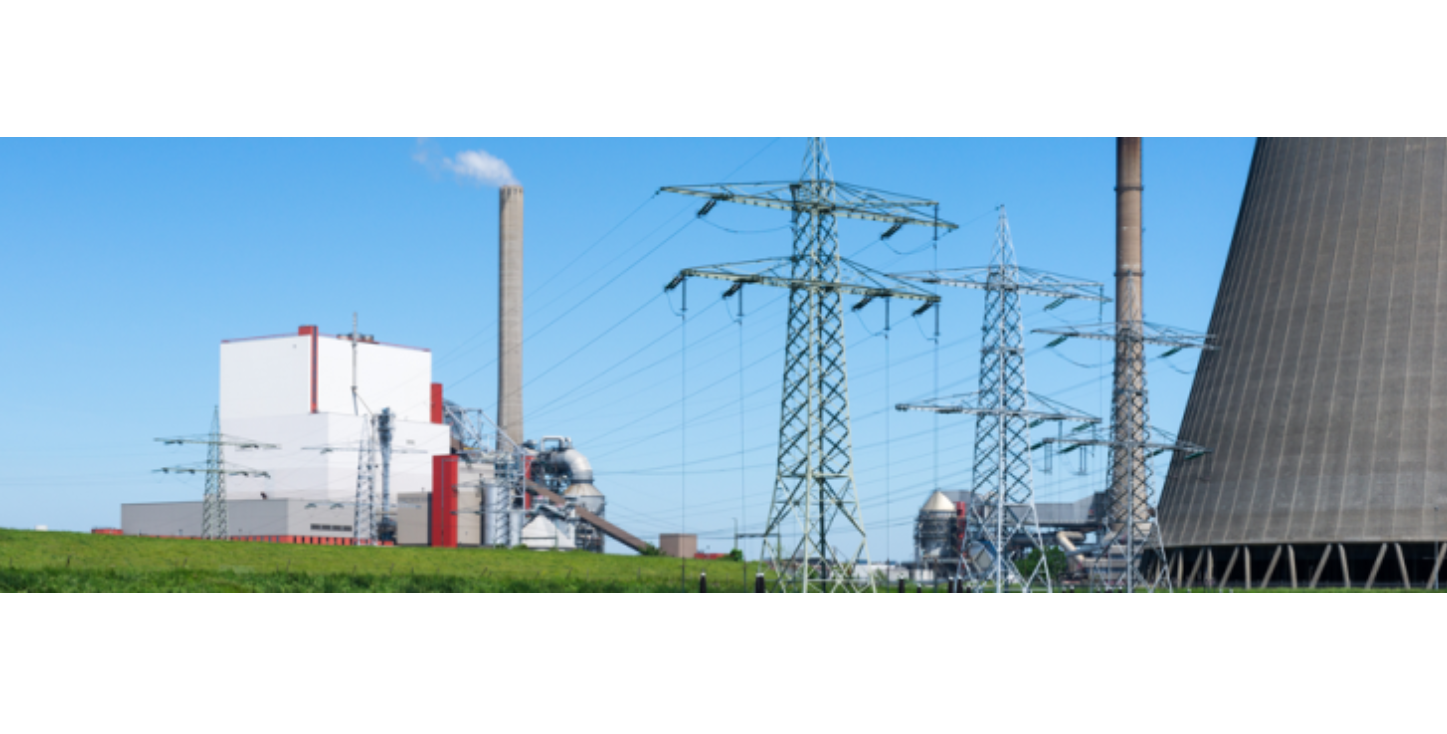 Project: Coal-fired power plant 2x145 MWe and construction of mines, Adularya a.s.
Preparation of the project from the phase of a feasibility study, preparation of financing and insurance via Česká exportní banka, EGAP insurance, up to signing of the EPC contract. This is one of the largest projects ever financed by ČEB, with the total volume of the project in excess of EUR 500 million. The principal supplier of the technology for the turnkey power plant is VPE a.s, Czech Republic, with mining technology from Ferrit a.s, Czech Republic. At the present time, the project is in the final phase of cold tests, hot tests and synchronisation.